Skip to Content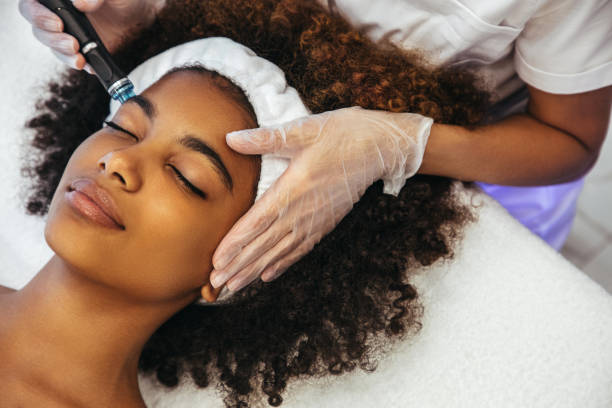 Skin Therapy Services
PLATINUM HydraFacial™ : The ultimate HydraFacial experience! Begin the detoxification process with Lymphatic Therapy. The Deluxe HydraFacial Treatment deeply cleanses, extracts, and hydrates the skin while addressing specific skin concerns with the personalized booster of your choice. This treatment concludes with LED Light Therapy.
$250.00
DELUXE HydraFacial™: The Deluxe HydraFacial Treatment deeply cleanses, extracts, and hydrates the skin while addressing specific skin concerns with the personalized booster of your choice. This treatment concludes with LED Light Therapy.
$200.00
SIGNATURE HydraFacial™: This treatment deeply cleanses, extracts, and hydrates the skin utilizing super serums filled with antioxidants, and hyaluronic acid.
$150.00
CLARIFYING HydraFacial™ :This protocol includes extended extractions and Blue LED Light Therapy for oily or congested skin.
$200.00
Wet Diamond HydraFacial™: The Wet Diamond Microderm attachment maximizes the exfoliation and resurfacing process. This is a more aggressive HydraFacial treatment for those requiring a deeper exfoliation/resurfacing of the skin. After this extensive Wet Diamond procedure, an additional super serum booster may be suggested by your provider.
$275.00
Hydrafacial™ Boosters @ $35.00 each
DermaBuilder- (number 1 seller)-advanced refining Peptide Complex-helps smooth the appearance of fine lines and wrinkles and enhances skin elasticity. Contains Heptapeptides –32 and Copper Peptides which promote wound healing and decrease inflammation from toxins and free radicals.
ReGen GF-skin perfecting Protein Solution with M-007 Technology. Regenerative Peptides mimic growth factors to boost production of collagen and elastin. Breakthrough M-007 Technology enhances treatments by allowing deeper, more effective absorption.
Britenol-brightens and balances skin tone while minimizing the appearance of dark spots and sunspots. Contains Alpha-Arbutin brightening agents, Vitamin C and Bearberry Extract.
JLO Beauty – developed in partnership with JLO BEAUTY® skincare a multitasking booster tackles lackluster skin for an even, glowing complexion. An ideal booster in preparation for a big event.
Xpress Facial – This condensed facial, typically 25 minutes, especially appeals to busy people or individuals who have never experienced a professional facial service. It includes a cleanse, a choice of facial massage or mask, moisturizer, and sunscreen (if applicable).
$60.00
Classic European Facial – This classic facial is typically 50 minutes and is formulated to improve and maintain the appearance of the skin. It includes a cleanse, exfoliation (removal of dead skin), gentle facial massage, a mask and/or serum, moisturizer, and a sunscreen (if applicable). Our Classic European Facial treatment is very relaxing and is customized into one of the following facials:
$90.00
Anti-aging Facial – Firms and tones the skin, provides deep exfoliation, and increases hydration
Acne Facial – Provides a deep cleanse, controls bacteria overgrowth, extracts blackheads/whiteheads, and helps to minimize overactive oil glands>
Soothing Facial – For those with skin sensitivities: Reduces redness, reduces irritation, and increases hydration
Skin-Brightening Facial – Reduces dark spots, increases hydration, and provides deep exfoliation
Hydrating Facial – Increases hydration and provides light exfoliation
LED Facial Treatment Only – Cleanse, treat skin with 10-15 minutes of light therapy, and moisturize.
$60.00
Enhancements @ $30.00 each
Oxygen Infused Serum Treatment
LED Light Therapy (10-15 minutes)
We accept HSA/FSA for payment as well as all major credit cards. Our practice is a medical clinic; therefore, gratuities or tipping of any kind is not permitted.
Healthcare for the Entire Family